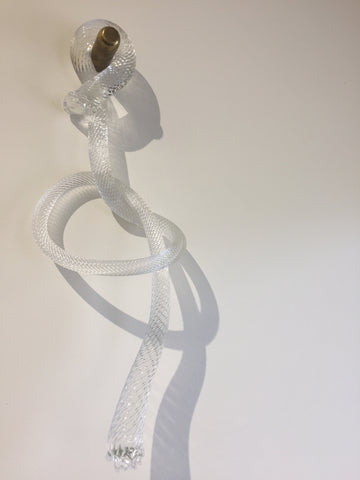 Sculpture: Wall Sculpture Decor: Tack Series: Lover
clear, solid glass rope is hot sculpted into a lovers knot.
polished brass hardware included. comes ready to install.
this is a handmade item. no two pieces will be exactly the same.
"When the power of love overcomes the love of power the world will know peace."
Jimi Hendrix
---
We Also Recommend